Dedicated tooling department
Our Lebronze alloys Germany GmbH plant is specialized in the production of complex profiles. Indeed, our factory is equipped with a dedicated department that handles the design, engineering, and manufacturing of toolings that are used across all production stages.
Near-to-shape extrusion
One of our specialties is pre-profile extrusion. Thanks to this preliminary work, we get closer to the desired final shape right from the hot forming stage.
It is more efficient and cost-effective to produce near-to-shape semi-finished products. Since the profile is nearer to the desired final shape from the earliest production step, less material is used, and fewer scraps are made which is also more ecological.
After the extrusion, our profiles will be undergoing cold-drawing and the adequate heat treatments to obtain the required mechanical properties.
Our special profiles alloys
Our profiles are made from a range of high-quality copper, brass and bronze alloys which guarantees high electrical conductivity combined with optimal properties in tensile strength and mechanical deformation.
Depending on your profiles' form, we offer different packagings (packets, coil/ring, spool, metal spools, and rods)
Our near-to-shape profiles will reduce any additional machining operations you might have.
The list of copper and copper alloys and capabilities we master for complex profiles manufacturing is described in the following table.
Example of complex profiles in copper and copper alloys
Here are some exemples of special profiles we are equipped to manufacture :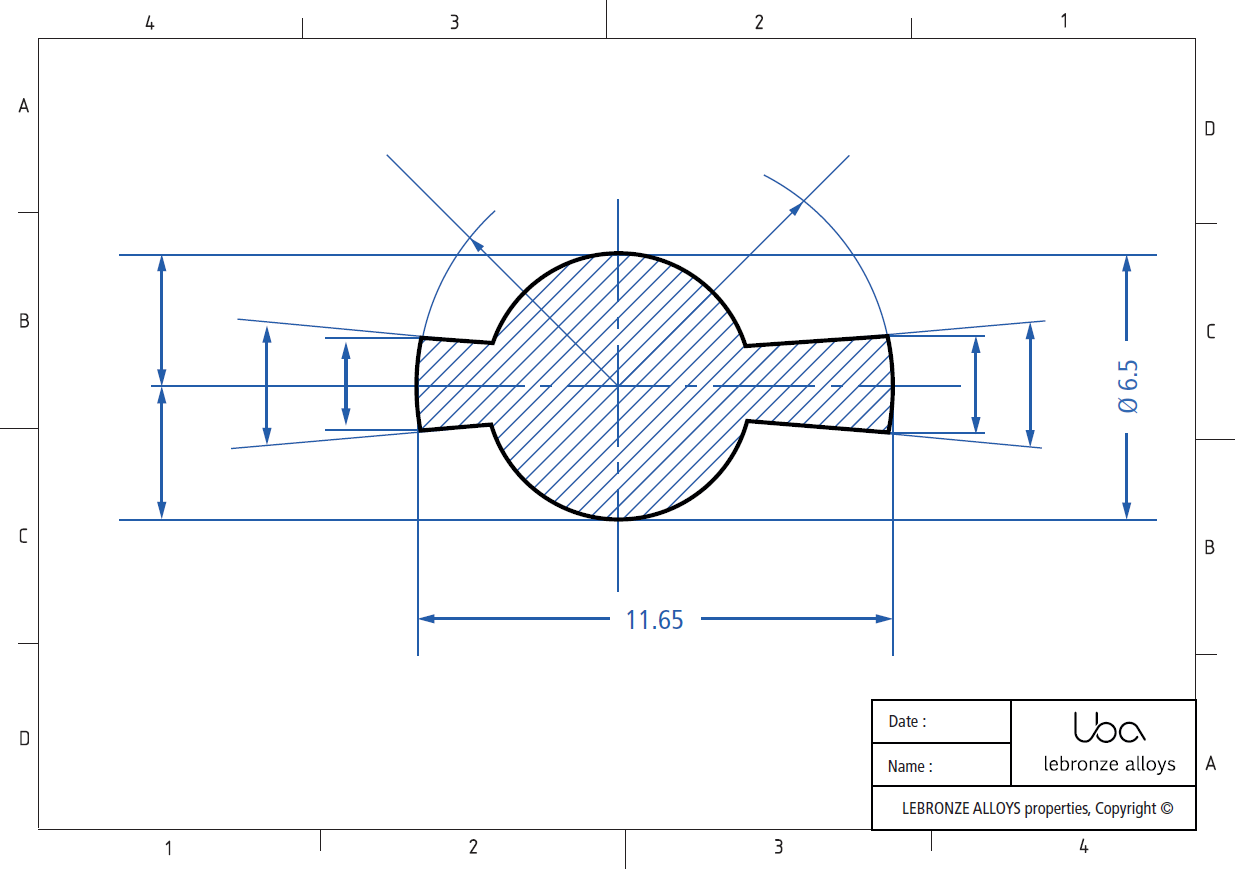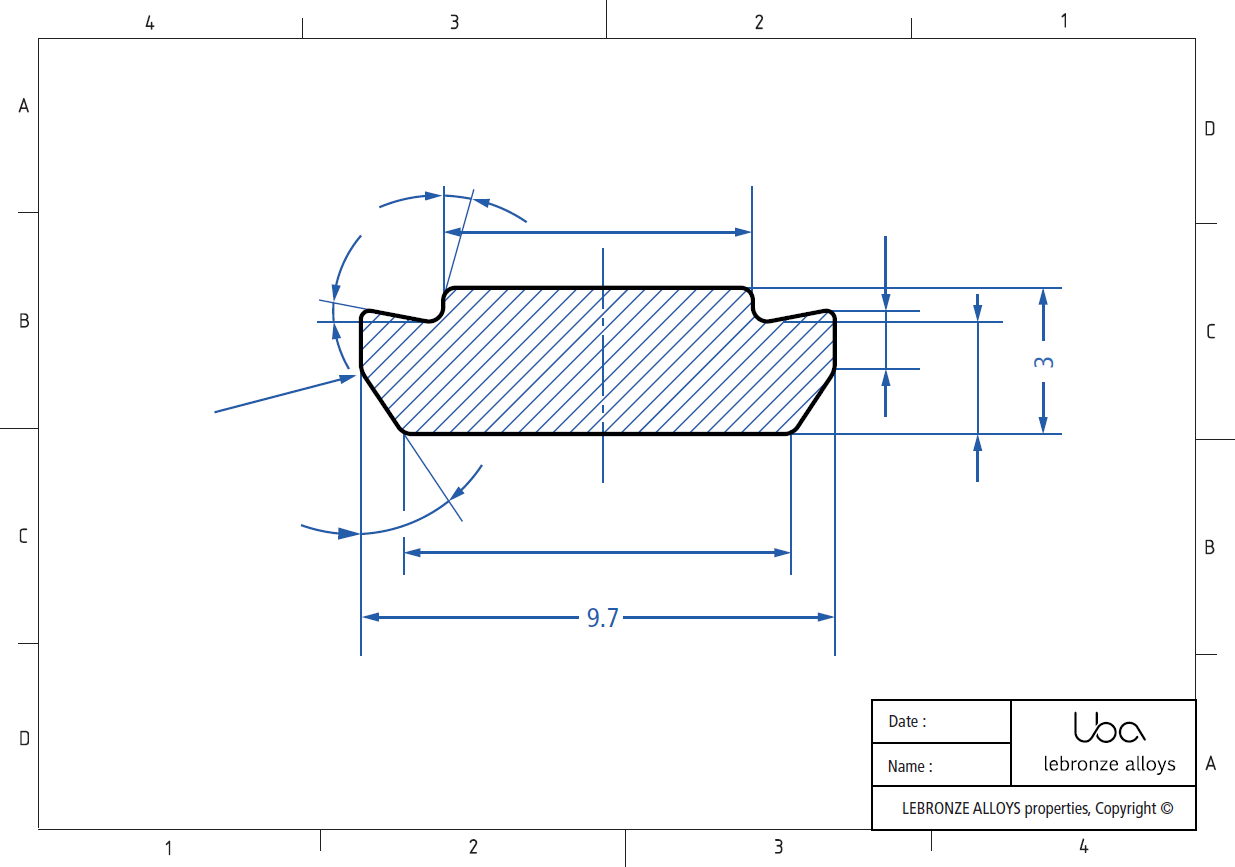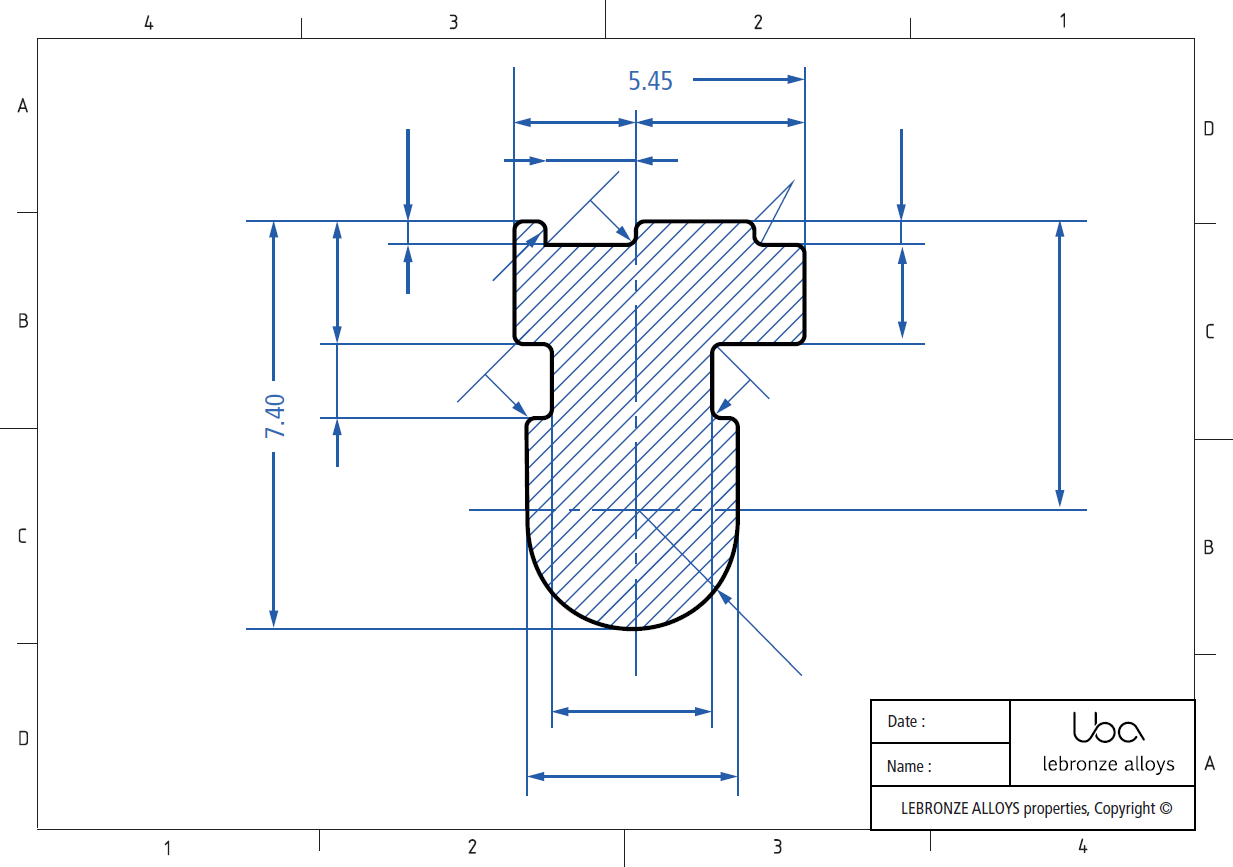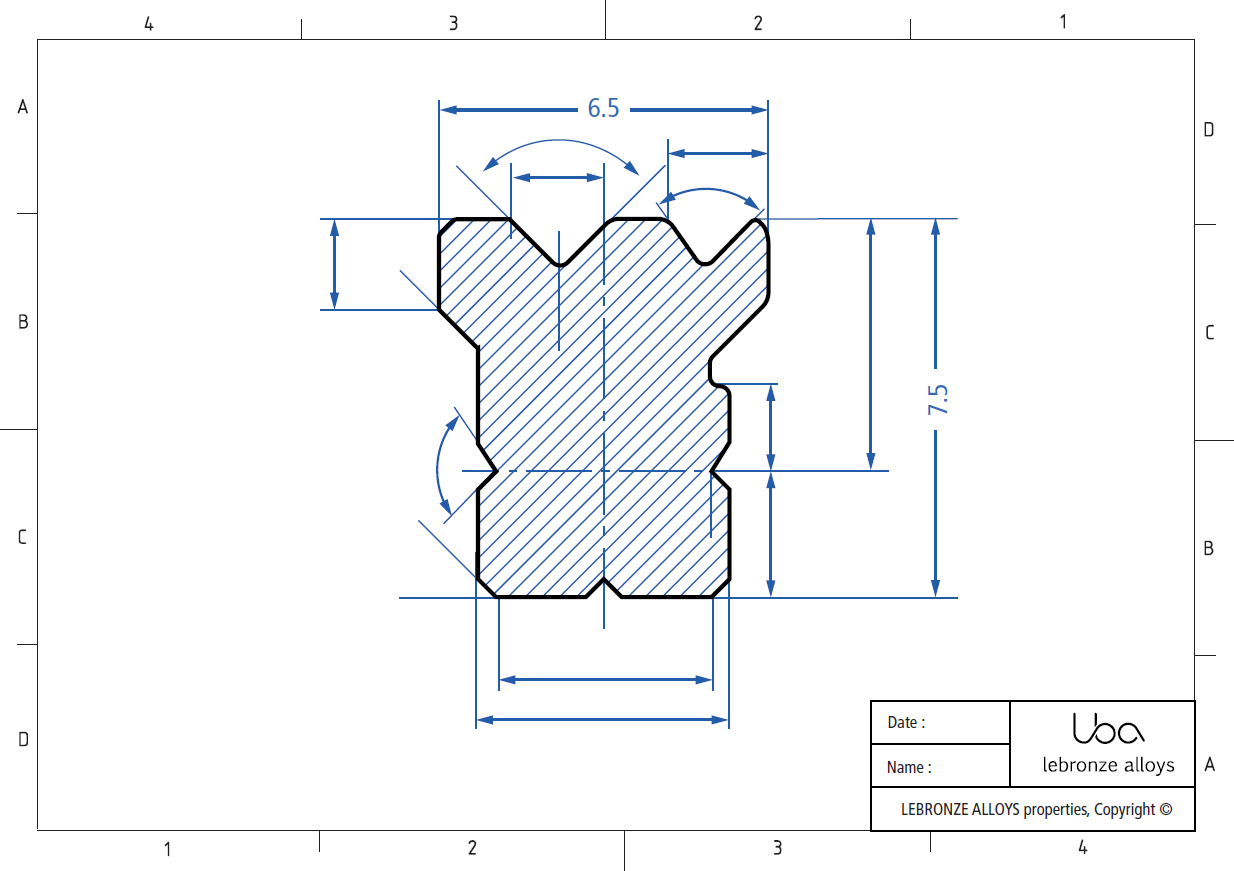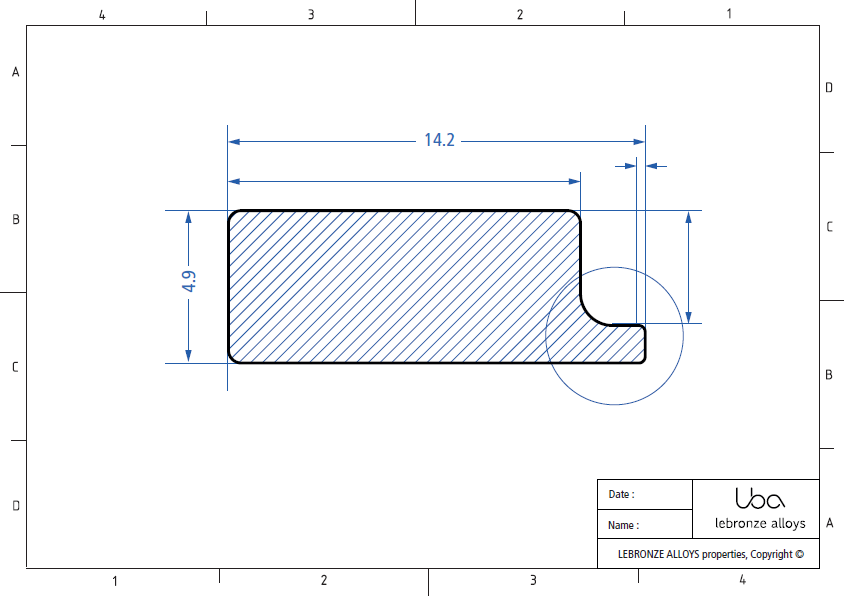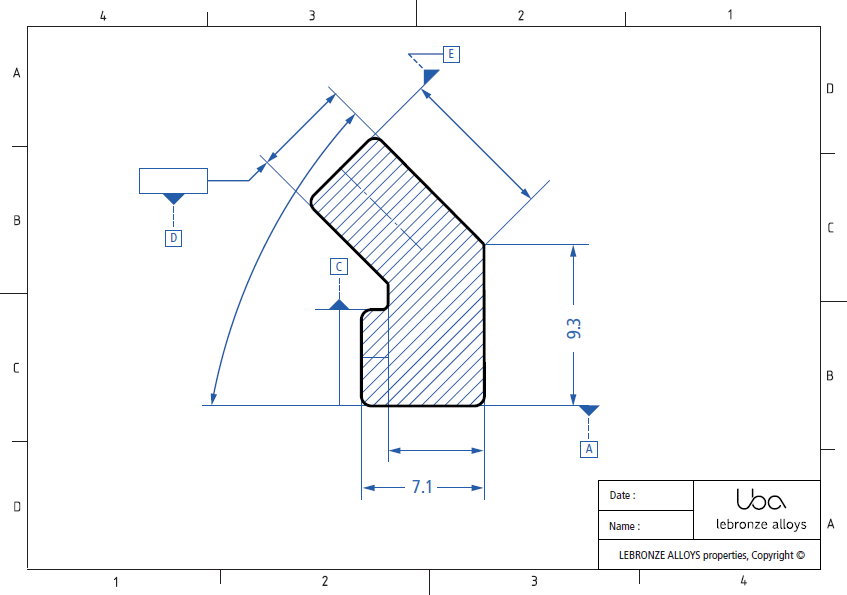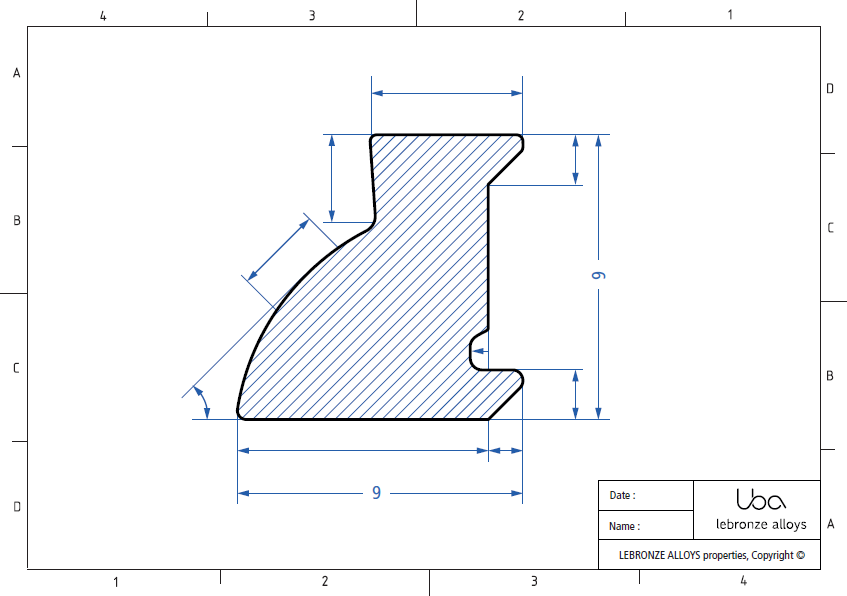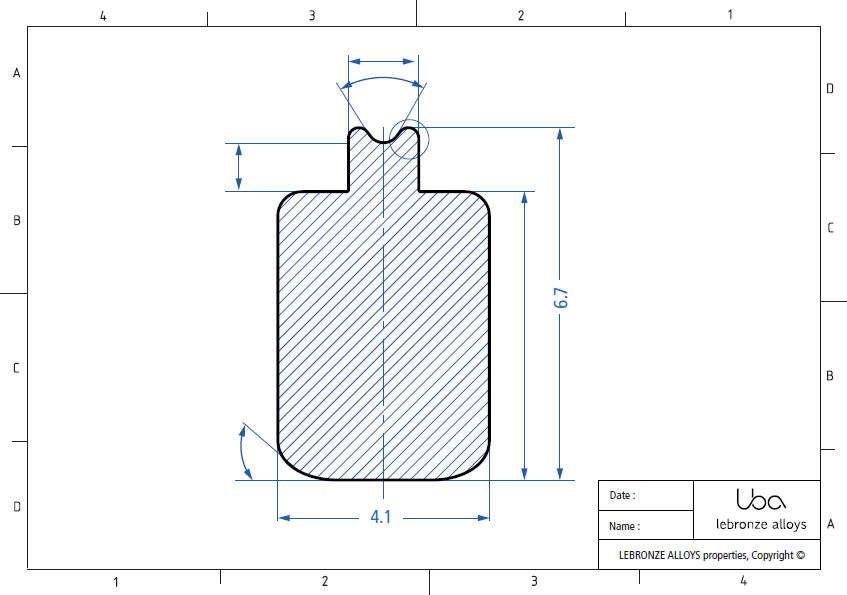 Contact us!
Our experts will accompany you in the design of your tailor-made profiles with a strict respect of dimensional criteria and tolerances. Many different geometries options are possible.